Warriors of Virtue is an epic YA fantasy series about a reluctant princess, Lauraliee Lumijer, and a hermit dragon-prince, Diamond Pendragon. The princess grows into a Queen as she defends the Land of Ardan from dragon-people (people that can turn into dragons). The prince is forced to rejoin Ardanian society and reevaluate his convictions.
Episodes 1-9
When war with the dragon-people once more threatens the Land of Ardan, Lauraliee Lumijer, a reluctant princess and future Queen, joins her cousin and sister in becoming a Warrior of Virtue. Bonded to the elemental spirits of Water, Fire, and Air, they must undertake a dangerous journey and retrieve the Blood Ruby, before Dragon-Lord Malachite discovers its whereabouts and uses it to regain full power.
Can three pampered teenagers, who have never spent a moment of their lives without servants, manage to survive in the wilderness of Ardan long enough to reach their goal? More importantly, will they be able to keep the journey a secret from Queen Dragana (Lauraliee's overprotective mother)?
Prince Diamond Pendragon refused to take the crown and rule as king at the apparent death and imprisonment of his father. He kept his people safe in a hermit kingdom for almost 150 years. Now, his father returns to the throne determined to destroy every human in the Land of Ardan.
Is war the only answer? Are humans truly the pests his father believes they are?
Become a Part of the Writing Process
As you read the digital series, if there is something you do not understand, or you think could have been better written, let me know. If I agree with you and make changes based on your suggestions, I will thank you in the Acknowledgement section of the book.
I wish I could have spoken to some of my favourite authours before their books were published. There is often something that I think could have been better explained. For example, in Harry Potter and the Order of Phenix, when a character dies at the end, I have no idea what happened. I've read a lot of fantasy and mythology, but to this date I have not come across the featured object of death. Instead of fully feeling the horror of the tragedy, my brain was sifting through memories trying to make sense of the device. It was never explained. Though, I have come upon my own theory, I wish J. K. Rowling explained the thing in the book herself.
---

WARRIORS OF VIRTUE
Review Crew
Read Warriors of Virtue Epic YA Fantasy Series for free in exchange for honest feedback. If you are a fan of The Lord of the Rings, Sailor Moon, Avatar: The Last Airbender, Chronicles of Narnia, fairytales, and mythology I believe you will enjoy this new fantasy series.
---
DOWNLOAD SAMPLE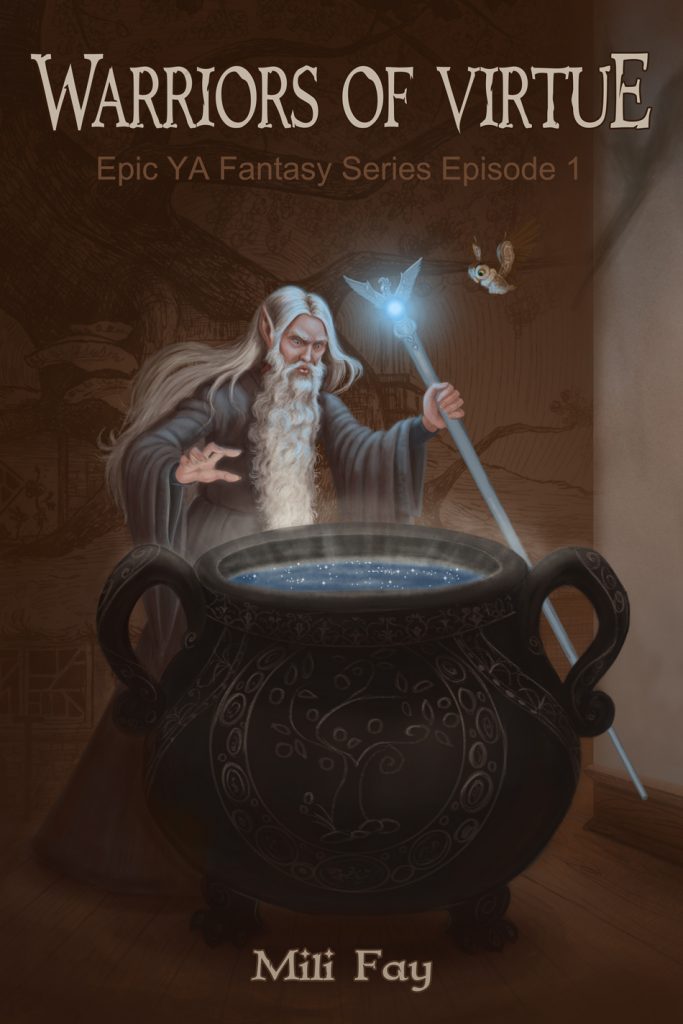 Episode 6 Coming Soon! Delayed due to editing.
---
Go beyond the YA fantasy series; join me as I create Warriors of Virtue and discover the world of Ardan beyond the published text.
---
WARRIORS OF VIRTUE GALLERY