Living in Toronto, Canada, I find our summers very precious. I often wish our climate was the reverse: eight months of beautiful and four months of questionable, if not absolutely miserable, weather. It is August and temperature has already dipped into low teens, jackets and socks are making a comeback, and the trees look as if they are getting ready for sleep; all the greenery in my neighbourhood is drooping with drowsiness.
Fortunately, my escape is on the horizon, and I have an additional month of warmth to store for our winter. Being a proud sister of a newly minted doctor, in a couple of days I'll be off on a celebratory trip with Dr. Nina to Rome, Italy, followed by Belgrade, Serbia, and Abu Dhabi, United Arab Emirates. If the trains and time permit we may see some other Italian cities, and we may end up in Dubai as well.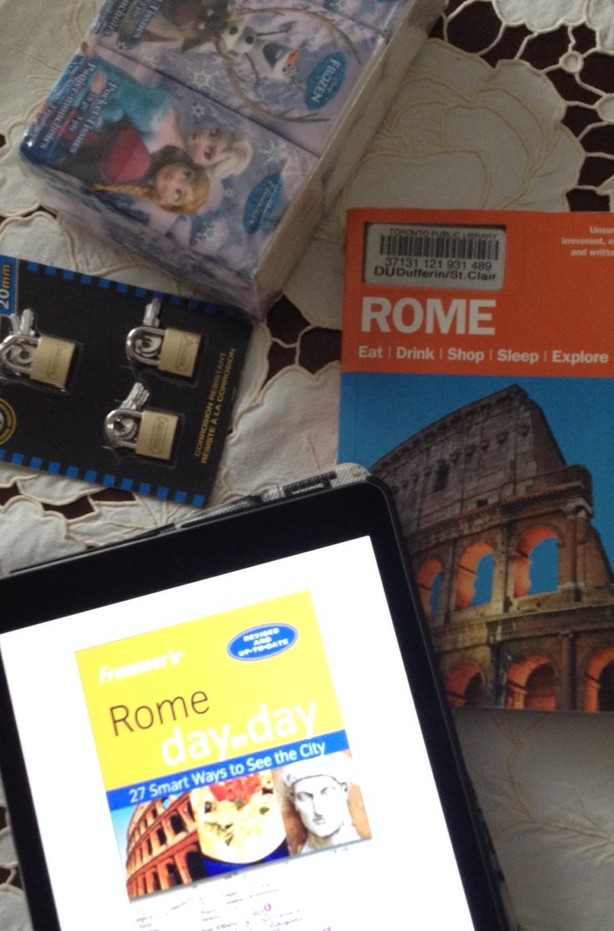 I fully intend to share our adventures with you, so if you are stuck at work you can experience a little of our trip yourselves. I also hope to get enough tips, so that you may be able to face those cities on future travels with confidence one day. Being busy with last minute work, I didn't have as much time as I wished to prepare for this trip, but hopefully we'll figure it out on the way.
I will try to post as much as I can here, but this determination depends largely on my discovering a reliable wi-fi connection. (Apparently, our hotel does not have one???)
Since this trip came upon me unexpectedly, FANtasy Character Designs will have to be postponed for a time. I'm carrying a couple of sketchbooks and my watercolours, so (fingers crossed) I may come back with some travel artwork to share instead.
Now I must go and pack!
Cheers!
M
————————————
Join Mili Fay Art Fan Club to get all the important updates, free artwork, stories, and tips.
————————————
Mili Fay, a Toronto-based artist, classical animator, illustrator, writer, and singer, is an award winning graduate of Sheridan College and Art Instruction Schools. In November of 2011 she created Mili Fay Art determined to support the world one artwork at a time.
Her latest published work is Animals In My Hair; a story about a boy who goes for his first haircut only to find endangered animals falling out of his hair.
Currently, Mili is working on her first ever illustrated Fantasy novel, Warriors of Virtue, about a reluctant princess who must prevent a war with the dragon-people, while keeping her mission a secret from her over-protective mother.
Join Mili Fay Art Fan Club to stay in touch with Mili Fay and to be the first to find out of her upcoming books and artworks.